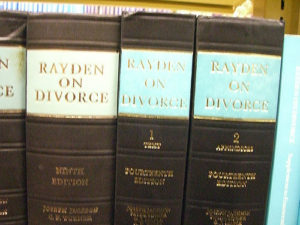 Here's some new facts and figures about divorce gleaned from a new article by Dee Lee, a Certified Financial Planner. 
Each year in the USA, over 2 million people get married.  Nearly 50% of them will end in a Divorce.
2nd marriages do not fare well.  Apparently experience isn't much help in this area.  67% will end in a divorce.  For 3rd marriages, it gets even worse: 74% of them wind up in Splitsville.
The average age of first marriages that call it quits is 30.
New studies (which unfortunately are not cited in the article) indicate that children suffer much more trauma than originally thought after a divorce.  Yikes!
Family law is a $28 billion dollar industry each year.  Divorce lawyers in Massachusetts charge an average of $350 an hour.  This is in the same ballpark as Sacramento.  The "cottage industry" includes more than just attorneys: mediators, therapists, CPAs, court personnel, process servers, visitation supervisors, appraisers, authors, book publishers and more.
The cost of a divorce is about $20,000.  I recall reading years ago some ABA statistics that the average party in a divorce spends about $10,000 so this would be in agreement.  If a divorce is in your future, it is important to be realistic about the costs and plan for it.
If you have recently been through a divorce, how much was your attorney and what was the total bill? Were you satisfied or did you feel ripped off?  As always, your thoughts and comments are welcome!
Source and further reading:  CBS Boston.  Photo credit by umjanedoan at Flickr (CC by 2.0).