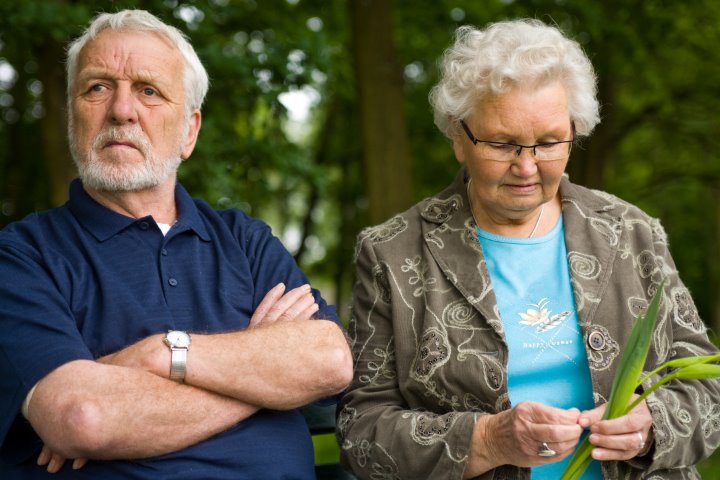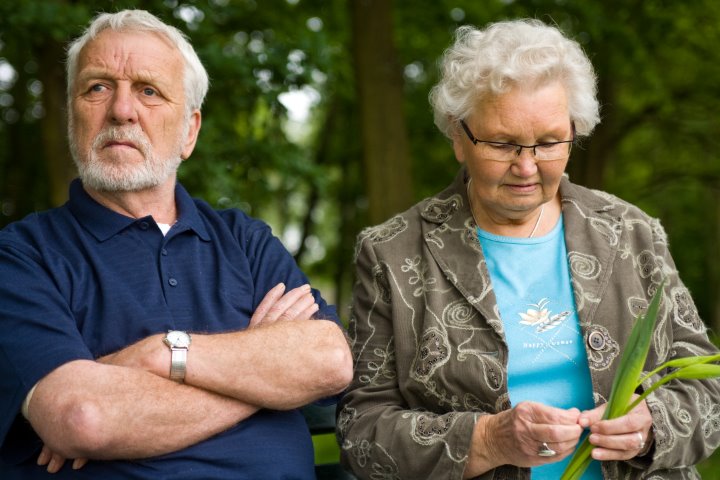 This past Sunday the Sac Bee had a interesting article about the growing "gray divorce" phenomena, where married couples split after twenty or more years of marriage.  A recent high profile example of this trend was the surprising breakup of Al and Tipper Gore, high school sweethearts who spent spending more than forty years together.
Overall, divorce rates are declining for those born in the early 1960's and later. The national divorce rate has dropped from a peak of 5.3 per 1,000 people in 1981 to 3.5 today, matching the rate in 1970. A major exception to this trend are old baby boomers. According to the Census Bureau, in 2008 one-forth of all new divorces involved couples that were married at least twenty years. In addition, in 2008 about fifty percent of all divorced people were members of the baby boomer generation. A study by sociologist Andrew Cherlin found that marriages of 40 years or more account for 4% of all divorces while marriages of 30-39 years now constitute 8% of all filers.
Older people often get divorced for the same reasons as younger folks. Often couples simply grow apart as they age and in different directions. Especially after their children are grown and no longer living at home, "empty nest" married couples sometimes find they no longer have many shared interests, goals or values. Sometimes older couples split due to infidelity or abuse. Experts have identified two additional factors that are also fueling the gray divorce trend. First, life expectancy is much higher. In prior generations, by the time the children were grown, a couple in their sixties may have felt they were in the sunset of their years. Now, sixty is the "new forty". Many boomers can expect to live productive lives well into their 80's. There's a feeling of "What now?" among empty nesters and many decide the path to greater fulfillment means starting an entirely new chapter in their lives. Second, overall, there is greater acceptance of divorce in society.
Of course, the main issues that older couples face in a divorce action are different than younger people. When younger couples split, the primary focus is often on child custody, visitation and support. Frequently their assets are minimal although their debts can be substantial. In contrast, with a "gray divorce" the emphasis is usually on property division and spousal support. Older couples with long term marriages frequently have acquired homes and have substantial savings, investments and retirement benefits. Some couples will have the added complication of a business. Often these assets are deemed 100% community property, meaning that husband and wife are entitled to equal shares upon division. However, that principle is deceptively simple. In reality, careful attention must be paid to the valuation of these assets. Husband and wife often disagree on the value of assets and sometimes the characterization of property, that is, whether is community, separate or a mixed asset. To resolve these issues, it is often necessary to obtain professional assistance from experts such as appraisers, forensic accountants and pension benefit specialists or actuaries. The division of retirement benefits can be particularly thorny, and often a specialized document (and court order) will be required called a Qualified Domestic Relations Order (QDRO).
If you are considering a divorce, please feel free to contact me for a initial consultation (e-mail is best). We will meet in my office and discuss your goals, issues in your case and how general divorce concepts apply to them, any trouble spots I might see, and how the court procedure works. In addition, I'll try to answer any questions that you have. There is no obligation and the initial meeting is discounted to $100 for up to an hour. I am confident you will find the consultation very helpful and informative. And remember, the earlier in the process you contact me the better. In fact, the best time to consult is me is before any paperwork has been filed!
— Michael
P.S. – Andrew Cherlin recently published a book that delves into recent U.S. marital trends in great detail. It's called The Marriage-Go-Round: The State of Marriage and the Family in America Today. Given the relative instability of marriages, the data suggests some surprising application to child custody disputes.
Photo Credit: 5652482 © Frenk And Danielle Kaufmann | Dreamstime.com